Laboratory equiments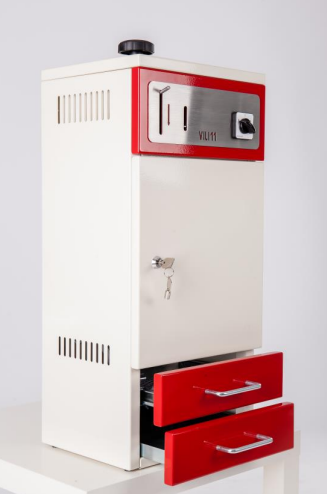 Laboratory sunflower and spelt huller
The huller is used for hulling spelt and sunflower seed to prepare samples for laboratory measuring quality parameters with NIR method too.
Sample preparation time to fill 100 ml sample folder is cca 2 min.
The huller is equipped with aspiration applience for glume (shell) aspiration during the shaving process.
Technical data:
Weight:
18 kg
Dimensions:


Š x V x H

320 x 320 x 540mm
Voltage supply:
230 V 50 Hz
Huller capacity:
230 W
Aspiration applience capacity:
1600 W